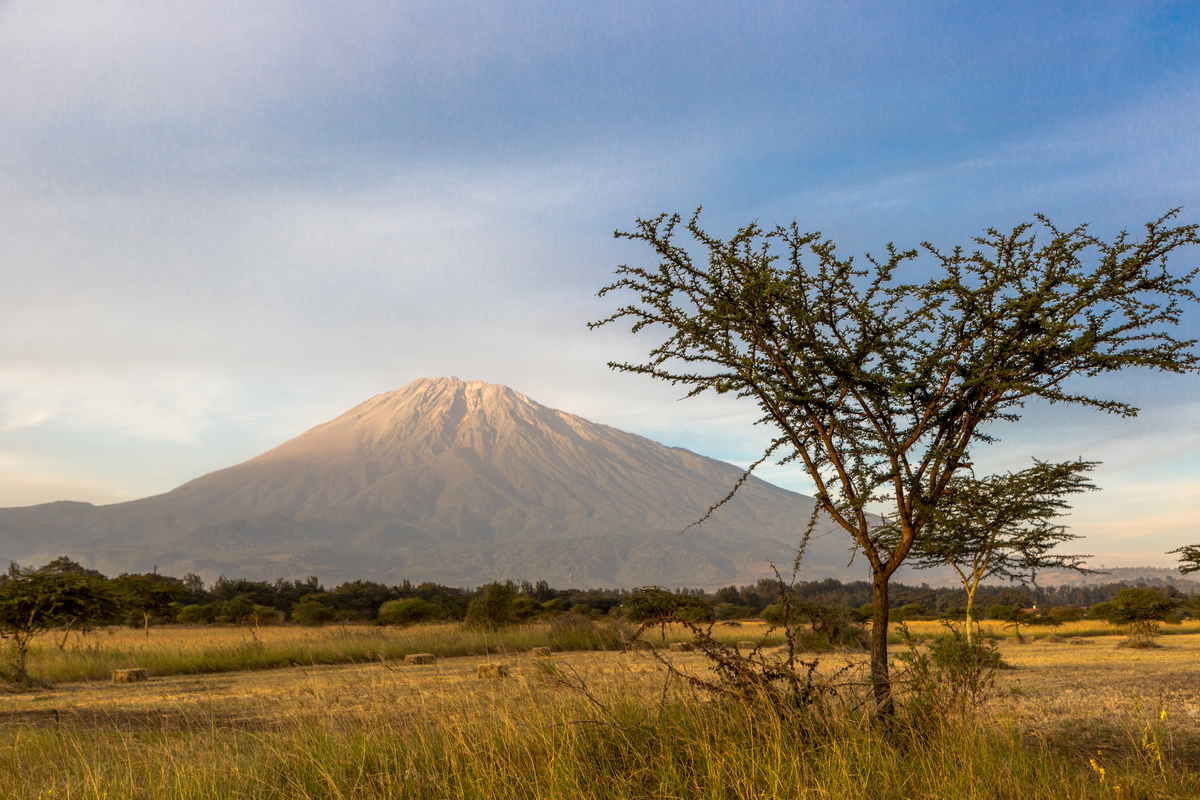 Mount Meru is often referred to as the 'Forgotten Mountain', overshadowed by the better known Mount Kilimanjaro. But this is a mountain that should not be overlooked. Meru is older than Kilimanjaro and geologically more interesting, with its' sheer-sided crater wall and perfect ash cone. It is a spectacular climb, whose challenge is also the ideal acclimatisation for Kilimanjaro. While not as technically difficult at Kilimanjaro, the change in altitude may affect some people.
Mt Meru will yield a rich reward of scenery, wildlife, flowers and geology. She will also provide a radical change in environment that refreshes the sprit and physical challenges that renew the body. Highlights are Little Meru, Uhuru Peak and the ash cone.
Whether as a warm-up for the epic climb up Kilimanjaro, as a weekend trip for the Arusha resident, or in combination with an extended visit to the varied & beautiful national park around Arusha, Mt Meru will reward her visitors!