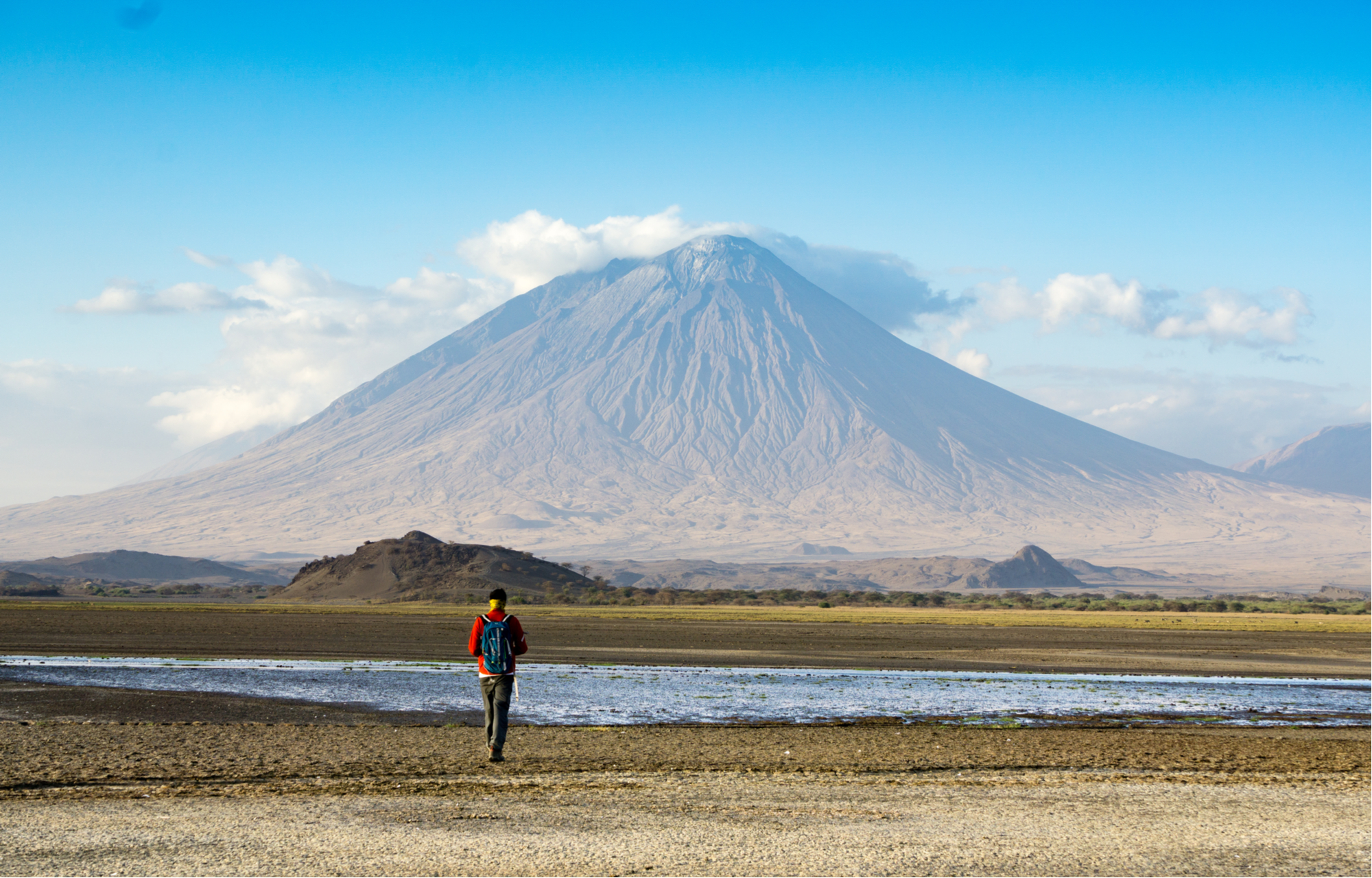 This is 6 days / 5 nights walking safari to the Ngorongoro conservation area and Natron. Ngorongoro conservation area is considered as photographers paradise and thus this will involve a lot of trekking and hiking to the craters and villages such as Olmoti crater, Empakaai crater and all the way to Lake Natron. This safari program is the best for hikers as it gives them an opportunity to visit these remote places that are not easily accessible by safari vehicles. This program starts and ends at Arusha. It is for clients that have been picked up from airports or those arrived the day before and have spent a night at a hotel/lodge as our safari driver will pick them up the next day early in the morning at the hotel/lodge they overnight stay.
Itinerary
Day 1 | Arusha – Olmoti crater
Early morning after breakfast you will be picked up by our driver at a hotel/lodge with picnic lunches and drive all the way to Ngorongoro highlands to the Nainokanoka Maasai village through Lemala gate, here you will have a short walk to the village. You will have lunches around the village then you will start a walking to Olmoti crater, this is a shallow grassy crater and is the source of Munge River which flows water through a gorge in the rim in a beautiful waterfall on its way to Ngorongoro crater. You will descend to the crater floor and spend a few minutes/hours then later you will ascend to the Olmoti campsite for dinner and overnight stay.
Day 2 | Olmoti – Bulati
You will have an early morning breakfast then start a walking from Olmoti campsite to Bulati. Here you will descend the outer hills of the Great Rift Valley and walk across the open plains of the beautiful Embulbul depressions where Antelopes, wildebeest, Zebras and other animals are often seen. You will reach Bulati around late afternoon, Bulati is a typical Maasai village and here you will have your picnic lunches. Dinner and overnight stay at Bulati campsite.
Day 3 | Bulati – Empakaai crater
After breakfast you will leave Bulati campsite with picnic lunches walking through Bulati village all the way to Bulati ranges where as you will reach Empakaai crater in the midday. You will have lunches at a campsite that is located high above the Empakaai crater. This crater is famous for Buffaloes, hyenas, antelopes and flamingoes at the crater floor soda lake. You will descend the forested crater slopes to reach the crater floor and walk around a lake shore of the soda lake. Later you will ascend to the Empakaai crater campsite for dinner and overnight stay.
Day 4 | Empakaai crater – Naiyobi – Acacia campsite
You will have breakfast at Empakaai campsite, and then with your picnic lunches a walk to Naiyobi will start, the walk to Naiyobi takes approximately 4-6 hours walk. You will walk through a trail that passes around Empakaai crater rim and into the forest which is inhabited by animals such as Buffaloes and porcupines reaching Naiyobi at midday. Naiyobi is a Maasai village which is located at the edge of the Ngorongoro conservation area. Here is where you will part ways with the armed ranger and continue a walk with a Maasai guide to the Acacia forest behind Naiyobi village. Lunch at campsite and dinner and overnight stay.
Day 5 | Acacia campsite – Natron
After breakfast you will start walking as this is the last part of your trekking as you will hike downward to the rift valley escarpment walking all the way to Pembe ya swala which is a distinctive point where you will find our safari cars waiting for you and drive to Natron. Upon reaching Natron you will go to the lake for a walking tour around the lake until afternoon when you will be driven to camp for hot lunch. Then you will rest for a while until around 3 pm when you will be taken for a walk to the beautiful waterfall around Natron, you will return back to campsite in the evening for dinner and overnight stay at kidemii campsite.
Day 6 | Natron – Arusha
After breakfast you will drive to Arusha town passing through Mto wa mbu. You will drive all the way to Fig & Olive tree hotel for your hot lunch and relaxation. Then after a drive to the hotel / Airport depending on your next schedule.